Programme
Keynote Speech
February 28 (Fri.)
AbstractValued and Enabled Nurses: A Gendered Vision for 2030
Invited Speaker: Afaf I. Meleis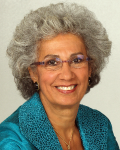 February 29 (Sat.)
AbstractLeadership for Nursing Development :
My Personal Work Experience
Invited Speaker: Tassana Boontong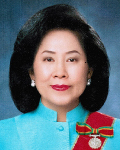 Presidential Speech
February 28 (Fri.)
AbstractDevelopment of Nursing Scholarship in Japan
Speaker: Noriko Katada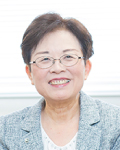 Session for Knowledge Development and Practice by WANS members organization
February 28 (Fri.)
Young Scientists Committee, Japan Academy of Nursing Science
AbstractNext-generation knowledge development approach through team science
February 28 (Fri.)
Alice Lee Centre for Nursing Studies, National University of Singapore
Abstracte-learning in Nursing Education: Trends and opportunities(e-NET)
February 28 (Fri.)
Asian American Pacific Islander Nurses Association
AbstractTechnology and Knowledge Development
February 29 (Sat.)
Sigma Theta tau International Honor Society of Nursing
AbstractHow Sigma Supports Scholarship and Research
February 29 (Sat.)
Japan Academy of Nursing Education
AbstractIssues of improving quality of nursing educational environment in Japan
February 29 (Sat.)
Japan Academy of Community Health Nursing
AbstractNursing strategy of the community-based integrated care system in super-ageing society
Message from Japan
February 28 (Fri.)
Department of Evidence-Based Clinical Nursing, Division of Health Sciences, Graduate School of Medicine, Osaka University/Asakayama General Hospital
AbstractGerontological nursing in super-aging society encouraging respect for decision-making and supporting personal autonomy
February 28 (Fri.)
Science Council of Japan
AbstractCreation of Care Science: Towards a Person-Centered Society
Symposium
February 29 (Sat.)
Japan Society of Disaster Nursing & Health Emergency and Disaster Nursing
AbstractStrategy for Disaster Nursing Research
Information Exchange: Doctoral Student Session
February 28 (Fri.)
Kansai Medical University graduate school of nursing University of Kochi graduate school of nursing, Disaster Nursing Global Leader Degree Program
FlyerAbstractExchange meeting of graduate students: Sharing information about various research field and collaboration in doctoral nursing research
Information Exchange
February 29 (Sat.)
AbstractParticipatory approach in "a training program for enhancing nurses' capability of responding multicultural situations"
February 29 (Sat.)
AbstractEffective Uses and Challenges on Simulation based Nursing Education utilizing INACSL Standards of Best Practice: Simulation
(This program is tentative and subject to change.)
Opening Ceremony & Congress Dinner
Gagaku performance
View MoreReasons for selecting Gagaku
Over the years that the capital was located in Nara, a diverse set of cultural practices, including Gagaku, crossed the waters and arrived in Japan. It is said that the port of arrival for this music and culture was the current port of Nanba in Osaka. It is our hope that many of you will be able to reflect on the knowledge and skills of nursing care as you listen to the sounds of Gagaku (ancient Japanese court music), which has been carefully passed down by those from ancient times, at the opening ceremony of the international conference held in Osaka. The sho (free-reed instrument) will be played by Mr. Tetsuji Hayashi and the 17-stringed soh (koto) will be played by Mr. Keita Orimoto, both actively engaged in a group called "Toraro-kai".