International Access
Transportation
From Airports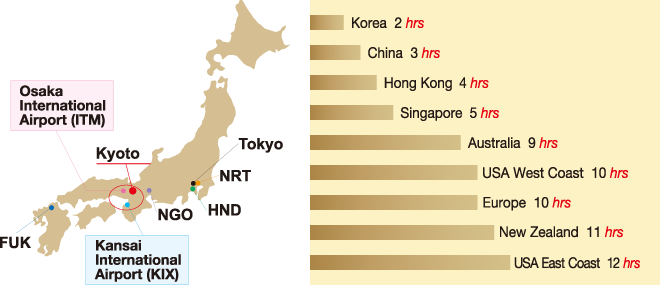 International Access Route
Kansai International Airport (KIX)
The main international access point to Kyoto
The airport connects with over 70 cities, and major international carriers operate daily flights to multiple destinations.
Also, KIX has a terminal that was specifically built for low-cost airlines; this has significantly improved access from greater Asia.
Osaka International Airport (Itami Airport/ ITM)
Geographically this airport is closest to Kyoto, but it mostly serves domestic flights.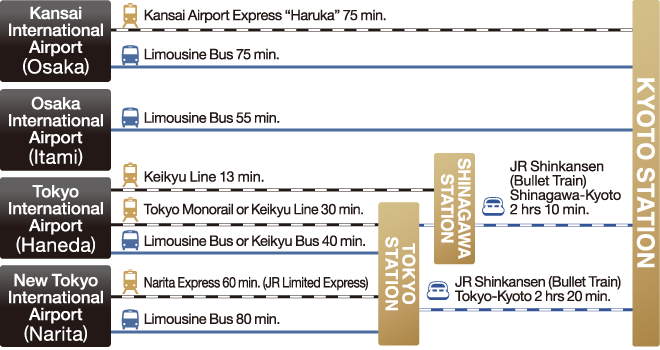 Access Map