Welcome Messages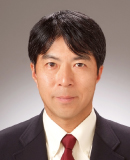 Dear Colleagues and Friends,
The 69th Annual Scientific Meeting of the Japanese Society of Allergology has been prepared since 2016, planned to be co-sponsored by the World Allergy Organization (WAO) at the Kyoto International Conference Center from September 17 to 20, 2020. However, due to the COVID-19 Pandemic that began in early 2020, it is no longer possible to hold international exchanges and academic meetings as before. Since the beginning of this year, the Local Organizing Committee and the Scientific Program Committee have been searching for various ways to hold the event. Finally, due to the second surge in spread of the SARS-CoV-2 virus after the declaration of the State of Emergency was lifted, the committees made the decision to hold the conference entirely online.
The Keynote lecture by Prof. Shimon Sakaguchi followed by the opening ceremony which includes a memorial event for Drs. Ishizaka will be available online for both streaming and on-demand access. All Plenary Lectures, Symposiums, and general presentations which include Mini Symposiums and Poster Sessions will also be uploaded online in advance with their respective audio, and will be viewable online for one month starting at the scheduled period. Despite the pandemic, a total of 824 general abstracts were submitted from Japan and overseas, with 665 abstracts in English and 164 abstracts in Japanese.
This is the first attempt by the Japanese Society of Allergology to hold this annual meeting online, as well as co-hosting with the World Allergy Organization (WAO) and in conjunction with the Asian Pacific Academy of Pediatric Allergy Respirology and Immunology (APAPARI). We understand the sudden change in method along with the shortened preparation period may cause inconvenience to all delegates, but we thank you from the bottom of our hearts for your kind understanding in light of the pandemic situation.


Motohiro Ebisawa, M.D., Ph.D.
Congress President, JSA/WAO Joint Congress 2020
President, WAO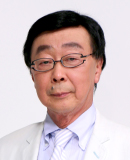 In September 2020, the Japanese Society of Allergology (JSA) co-organizes the XXVII World Allergy Congress (WAC2020) in Kyoto with the World Allergy Organization (WAO). I am filled with anticipation, especially when I imagine the likeminded people from around the world gathering in Kyoto and passionately exchanging opinions on different topics. As president of JSA, I am delighted to have such a valuable opportunity.
Around the world, many people contract an allergy and suffer from problems such as rapid changes in symptoms and a significant deterioration in their quality of life. It has been shown that nearly half of all people in Japan have an allergy of some form. Needless to say, the circumstances surrounding patients have improved dramatically from days past, thanks to improved recognition of and understanding about allergies in society, let alone the elucidation of the pathology, improvements in diagnostic and therapeutic technologies and the availability of novel medicines. However, all this is not enough. Allergies still have an enormous impact on the lives of so many people.
Every meeting of WAC attracts nearly 4,000 people from all over the world, including specialists, researchers and healthcare providers with an interest in allergology or immunology. In other words, people from many different races gather from many countries and exchange opinions on the basis of their diverse knowledge. I strongly wish that, at the meeting in Kyoto, this diverse knowledge will be united, new wisdom will be created, and we will take another step towards a world free from the troubles of allergies.


Yuji Tohda, MD., PhD.
(Chair, JSA Local Organizing Committee)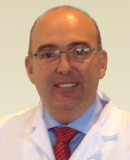 It is my great pleasure to invite you to Kyoto, Japan for Japanese Society of Allergology (JSA) /World Allergy Organization (WAO) XXVII World Allergy Congress (WAC 2020) conjoint with our mutually collaborating partner the Asia Pacific Academy of Pediatric Allergy, Respirology and Immunology (APAPARI).
Holding the JSA/WAO World Allergy Congress 2020 in Japan is fitting given JSA's standing in the allergy community and the countless contributions that their members have made to the allergy and clinical immunology profession.
Kyoto, Japan hosted the World Allergy Congress in 1991 and we are excited to invite you back to the historic city. Japan's historic capital is truly magnificent and we hope you are able to join us to explore the historic riches of the city while learning the most advanced and cutting edge aspects of the Allergy and Clinical Immunology.


Ignacio J. Ansotegui, MD., Ph.D.
(Past president, WAO)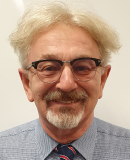 Allergic diseases in children constitute a growing health problem, affecting millions of children and their families in the Asia-Pacific region, and having a considerable socioeconomic impact worldwide. Therefore, it gives me great pleasure and honour to invite all APAPARI members and all doctors who are interested in allergy, to attend the JSA/WAO Joint Congress in conjunction with APAPARI, which will be held on 17 - 20 September 2020 in Kyoto, Japan. This Congress will cover the latest scientific developments in allergy, presented by renowned international, regional and national speakers and will give you a unique opportunity to interact with key world opinion leaders. Be there!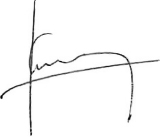 Hugo Van Bever
(President, APAPARI)