Welcome Messages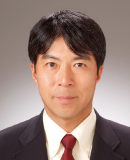 Dear colleagues and friends,
On behalf of the Japanese Society of Allergology (JSA) organizing committee, it is my pleasure and great honor to invite you to attend the JSA/WAO Joint Congress 2020, held from September 17 to 20, 2020 in Kyoto, Japan. It is our third time that the JSA co-hosts the World Allergy Congress after 30 years, and this time, the congress will also be held in conjunction with the APAAACI/APAPARI 2020 Congress.
As the premier event in the fields of allergy/immunology, we ensure to make this joint congress a great success by offering participants with an invaluable educational experience as well as the opportunity to explore new scientific discoveries and relevant key updates in major areas of the field.
We will also plan to hold several social activities for attendees to deepen their long friendship, as well as to establish new ones.
The host city, Kyoto, is the ancient capital of Japan and is recognized worldwide as the country's historical, cultural and spiritual heart. The city offers you numerous cultural and unique experiences with its countless shrines, temples, and architectural masterpieces including 17 UNESCO World Cultural Heritage Sites.
Needless to say, you can also enjoy very modern aspects of Japan.
The year 2020 is surely one of the most exciting years for Japan, as we are hosting the 2020 Summer Olympic Games in the metropolitan Tokyo just before this joint congress. We are developing many services and technologies to welcome and entertain foreign visitors with the spirit of "O-Mo-Te-Na-Shi," and it will be the perfect timing for JSA/WAO Join Congress participants to observe how we are accomplished with the hospitality and enchantment, and enjoy every aspect of Japan.
We look forward to welcoming you in Kyoto, September 2020!


Motohiro Ebisawa, M.D., Ph.D.
Congress President, JSA/WAO Joint Congress 2020
Vice-Director, Clinical Research Center for Allergy and Rheumatology,
Sagamihara National Hospital, Japan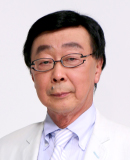 In September 2020, the Japanese Society of Allergology (JSA) co-organizes the XXVII World Allergy Congress (WAC2020) in Kyoto with the World Allergy Organization (WAO). I am filled with anticipation, especially when I imagine the likeminded people from around the world gathering in Kyoto and passionately exchanging opinions on different topics. As president of JSA, I am delighted to have such a valuable opportunity.
Around the world, many people contract an allergy and suffer from problems such as rapid changes in symptoms and a significant deterioration in their quality of life. It has been shown that nearly half of all people in Japan have an allergy of some form. Needless to say, the circumstances surrounding patients have improved dramatically from days past, thanks to improved recognition of and understanding about allergies in society, let alone the elucidation of the pathology, improvements in diagnostic and therapeutic technologies and the availability of novel medicines. However, all this is not enough. Allergies still have an enormous impact on the lives of so many people.
Every meeting of WAC attracts nearly 4,000 people from all over the world, including specialists, researchers and healthcare providers with an interest in allergology or immunology. In other words, people from many different races gather from many countries and exchange opinions on the basis of their diverse knowledge. I strongly wish that, at the meeting in Kyoto, this diverse knowledge will be united, new wisdom will be created, and we will take another step towards a world free from the troubles of allergies.


Yuji Tohda, MD., PhD.
(President, JSA)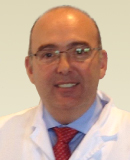 It is my great pleasure to invite you to Kyoto, Japan for Japanese Society of Allergology (JSA) /World Allergy Organization (WAO) XXVII World Allergy Congress (WAC 2020) conjoint with our mutually collaborating partners, the Asia Pacific Association of Allergy, Asthma, and Clinical Immunology (APAAACI) and the Asia Pacific Academy of Pediatric Allergy, Respirology and Immunology (APAPARI).
Holding the JSA/WAO World Allergy Congress 2020 in Japan is fitting given JSA's standing in the allergy community and the countless contributions that their members have made to the allergy and clinical immunology profession.
Kyoto, Japan hosted the World Allergy Congress in 1991 and we are excited to invite you back to the historic city. Japan's historic capital is truly magnificent and we hope you are able to join us to explore the historic riches of the city while learning the most advanced and cutting edge aspects of the Allergy and Clinical Immunology.


Ignacio J. Ansotegui, MD., Ph.D.
(President, WAO)
Allergic diseases and asthma constitute a growing health problem with a marked socioeconomic impact worldwide. With the rapid urbanization, growing economies and changing environment, the Asia-Pacific region is posed with new challenges of life style diseases including a rapidly increasing burden of allergic diseases. In light of this, from 17 - 20 September 2020, Kyoto, Japan, will be host to the JSA/WAO Joint Congress in conjunction with APAAACI/APAPARI Congress. This will also be the 12th official APAAACI Congress. This Congress will be the premier meeting worldwide for allergy, asthma and clinical immunology in 2020 with a cutting edge scientific program, the best of international, regional and national speakers and a unique opportunity to interact with key opinion leaders, colleagues and juniors working in the field. Together with my predecessor Professor Frank Thien and the APAAACI leadership, I join the leadership of JSA, WAO and APAPARI to warmly welcome you all to this very exciting scientifically state-of-the-art Congress for what is sure to be a very productive and memorable experience.

Ruby Pawankar, MD, Ph.D
(President, APAAACI)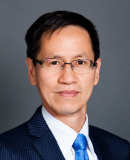 It gives me great pleasure to invite you to the Joint meeting of the JSA/WAO in Kyoto in 2020. APAPARI is a supporting organization for this important global event. Allergic disorders are increasingly common especially in countries in rapid transition in to the urbanized lifestyle. The leadership team at JSA and WAO has worked closely with our organization in the development of an exciting scientific program. Both clinicians and researchers will find the program exciting. There will be plenty of opportunities for young investigators to present their work. Kyoto is a beautiful ancient capital city of Japan. In addition to the scientific exchange, I am sure you will enjoy the unique history, culture and hospitality of Kyoto. Together with the organizing committee, I look forward to seeing you in Kyoto in 2020.


Gary Wong, MD
(President, APAPARI)