Welcome Message
Message from Chair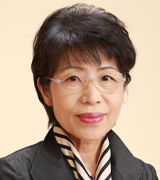 On behalf of the international and domestic organizing committees of the 10th Asia Pacific Conference of Speech, Language, and Hearing, APCSLH 2017 in Narita, I warmly welcome you to share in the responsibility of exploring the professions of human communication and swallowing.
 This conference has been held biannually since 1980 starting from Hong Kong, then New Zealand, and on and on. About two thirds of the world population reside in Asia Pacific regions with various languages, cultures, values and socio-economic statuses. Training programs for SLPs and/or Audiologists are very diverse as well. Despite those differences, we, as professionals in various types of communication disorders, are able to enrich our knowledge and clinical skills by using all available occasions and communication strategies.
 Globalization and new technologies have brought changes in our life styles rapidly in the past decades that also influenced our clinical practices especially in diagnoses. Most of us can travel the world freely and have access to connect to other side of the world through the internet that enable us to get the latest information instantly on what we need, how we should utilize services for clients based on research evidences. However, discussing face to face about our work bring a special joy and make us feel the richness of diversity and future potentials. Language and communication is(are) one of the important means not only to connect to others but also to retain the dignity of human beings no matter how advanced our technologies have become. So, we are responsible to update our knowledge and to improve our skills to the highest levels. In addition, we ought to encourage professionals especially young clinicians regardless the nationalities by pooling together our experiences of research and practice in human communication. For these reasons, we have chosen "The Power of Diversity in the Science and Practice on Human Communication" as the theme of this APCSLH 2017, and we are hoping that everyone will explore the finest aspects in this field.
 While science is at the heart of the conference, we also encourage all of you to take advantage of the numerous opportunities during the conference to network with colleagues and to meet specialists from different countries. We hope this meeting will provide excellent opportunities for idea exchange, knowledge sharing, revival of old friendships and creation of new ones. We will be delighted to demonstrate Japanese hospitality in Narita, Japan to our distinguished colleagues and friends from around the world.
Masae SHIROMA, Ph.D.
Chair
10th APCSLH, Narita, JAPAN
Message from President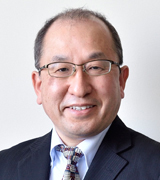 Dear SLP&A Friends, Colleagues and Students,
 It is with sincere warmth and welcome that I extend this year's invitation to the 2017 "Asia Pacific Conference of Speech, Language and Hearing," the 10th anniversary celebration, which will be held from September 17th to 19th in Narita, Japan. I hope we can welcome a strong contingent of guests and colleagues from around the Asia Pacific region.
 This important international conference will bring together professionals who are first and foremost dedicated to research, practice, and education. But above all else, we should realize that the Asia Pacific region brings these academic ideas and research to the real world to solve real-life challenges faced by real people. Our organization is dedicated to understanding and solving the needs of our patients in order to empower them to live their lives to the fullest. This is a tremendous responsibility and for us, a tremendous gift as health care professionals.
 The scope of the 2017 Asia Pacific Conference of Speech, Language and Hearing directly represents the needs and interests of an enormous segment of the world's population. Please do not miss the opportunity to be a part of this wonderful undertaking. There will be many sessions, papers, workshops, and research presented, both which you will participate in and to which I am sure you can contribute by being a participant in this conference.
 I am looking forward to being your host and welcoming you to the beautiful and wonderful nation of Japan. Narita is one of the greatest alluvial plains in Japan and is an easy train ride to the equally vibrant and exciting Tokyo. Narita also has one of the most modern international airports in the world as is the gateway where we form our first impressions. I am looking forward to meeting you all in Narita, Japan.
Warmly,
Isamu SHIBAMOTO, Ph.D.
President
Asia Pacific Society of Speech, Language and Hearing