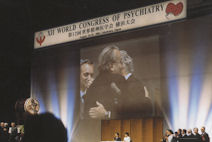 Conventions, exhibitions, and events are powerful means of media that allow us to contact and interact directly with people, information, and objects bringing values, interests, impacts and influences. Also, they are proved to be useful tool to share, among participants, not only the information, ideas, feelings of the current time but also the problems of the past. By exchanging the views and opinions of the present, and the future by exchanging views and opinions for the betterment of individuals and our society.
It is our commitment to provide a successful event it ultimately proves to be to the organizer and to present a great impression to each participant utilizing all our outstanding expert knowledge and resources. The reliable relationships between the organizer and us help to work together as a strong team and provide best efforts.
Types of events we handle (more than 1,500 events a year):
International Conferences, Academic Meetings, General Assemblies
Exhibitions, Trade Shows, Expositions
Incentive Meetings, Annual Meetings, Shareholders' Meetings, Memorial Ceremonies, Parties
Consultation for International/Domestic Conferences, Events
Phases

We serve services throughout all the four phases: (1) Planning, (2) Preparation, (3) Onsite Operation, and (4) Post-Event.
The planning phase is to create a basic concept, inviting (bidding), and surveying the basic structure of the organization, a financial plan, and a rough schedule are created. Necessary committees are also established. In the preparation phase, the secretariat initiates the operation to work with the organizer, committees, and potential participants. Announcement articles in forms of posters, leaflets, web pages, emails, etc. are made and distributed to the potential participants. The secretariat starts accepting (1) submissions/applications for the program, presentation, or exhibition and (2) applications for registration. All necessary preparations are made during this phase. At its final stage, installation, decoration, setting up, and adjustment of details together with on-site staff-training, operation simulation, rehearsals are conducted. In the onsite operation phase, the organizer operates several simultaneous activities: that include ceremonies, scientific and social programs, exhibitions, plenary, parallel sessions, parties, technical tours, language and document services. A 'congress' is such a composite series of events. While in the post-event phase, we finalize the event by collecting statistical data, sending letters of gratitude to the involved partners as well as writing a report of the event.
Methods
We refer and update the Three Basic Diagrams:
(1) Organization Chart
(2) Schedule (Timetable)
(3) Checklist
During each stage of an event. This method is useful not only for standardization but for overall quality control.
We always keep in mind and assess the following Four Topics:
(1) Budget -- The highest quality with the lowest cost (our most important motto),
(2) Protocol -- To respect and reserve tradition and classic things,
(3) Creativity -- To create fresh impacts,
(4) Risks -- To eliminate potential risks.
Our engineering and comprehensive approach as well as systematic methodology is the key to our success as well as the reason to gain such acclaim in a short time.