Welcome Message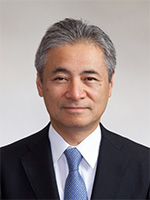 Congress President: DAIDA Hiroyuki
Dean, Graduate School of Medicine
Dean, Faculty of Medicine
Chair and Professor, Department of Cardiovascular Medicine,
Juntendo University Graduate School of Medicine
Sportology is a new concept on an approach that combines the health benefits of sports and medicine. The goal of the International Academy of Sportology is to generate ideas that take the discoveries of specialists in sports and medicine and combine them to find effective ways to help society. Sportology has the potential to create an entire new library of academic literature for disease prevention and treatment through the synthesis of sports science, medical science, neuroscience, philosophy, and sociology.
The 1st Congress, International Academy of Sportology was held on March 5, 2011, as a satellite event during the 28th General Assembly of the Japan Medical Congress. The International Academy of Sportology held its 2nd General Assembly on September 12, 2015, in Tokyo, Japan. Both congresses invited researchers from around the world to give keynote and featured lectures, which were successfully completed. At the end of the congresses, the International Academy of Sportology released proceedings that were sent to over 700 academy members and to international institutions. In addition to the International Academy of Sportology, Sportology has gained greater worldwide recognition because more people are starting to ask how they can live healthier lives, resulting in an enormous increase in the number of Sportology-related scientific papers.
The 3rd Congress, International Academy of Sportology will be held on October 14, 2017, and will be another opportunity to engage in presentations on advances in Sportology. With the upcoming 2020 Tokyo Olympics and Paralympics, the congress will highlight the importance of those events with an emphasis on Paralympics.
I hope that many people from all over the world with different backgrounds and perspectives will be able to attend the congress to share in stimulating discussions that will further progress in the field of Sportology.