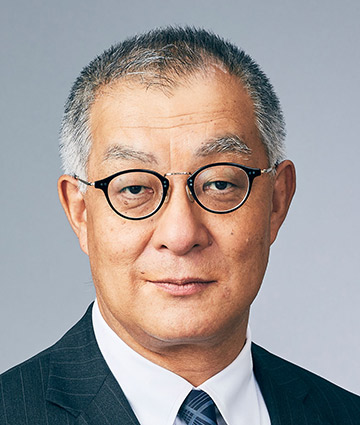 2022 the Japanese Society of Medical Oncology Annual Meeting

Congress President
Yuichiro Ohe, M.D., Ph.D.
Chief of the Department of Thoracic Oncology
Deputy Director, National Cancer Center Hospital
2022 the Japanese Society of Medical Oncology Annual Meeting (JSMO2022) will be held at the Kyoto International Conference Center and The Prince Kyoto Takaragaike over a period of three days from Thursday, February 17 to Saturday, February 19, 2022.
Although the omicron variant of the novel coronavirus (COVID-19) has not subdued, we will continue to take every possible measure to prevent the spread of the virus and hold the JSMO2022 in a hybrid format as scheduled.
The Japanese Society of Medical Oncology (JSMO) aims to become the core society for medical oncology in Asia on par with the American Society of Clinical Oncology (ASCO) in the U.S. and the European Society for Medical Oncology (ESMO) in Europe. The annual meeting, which had been held in July up to JSMO2019, has moved to February, starting with JSMO2021 with the view to help attract the first presentations on global clinical trials. More than 1,000 abstracts were submitted to JSMO2022. Particularly, about 250 abstracts came from 33 foreign countries around the world. The most significant submissions were selected for Presidential Sessions. We believe that the general abstracts of this year will be betterquality than those of the previous years. These Presidential Sessions will be made available to watch free of charge (from overseas only) so as to stir interest to JSMO among more foreign researchers.
The theme of JSMO2022 will be "Inspiring Asian Collaboration and the Next Generation in Oncology", with an emphasis on Asian collaboration and the development of young researchers with the aim of becoming a core society for medical oncology in Asia. We will hold a Presidential Symposium for up-and-coming young researchers from Asia to report their latest findings and discuss them with young Japanese researchers. In addition, we have limited the number of times one can take the rostrum so as to make way for more young researchers.
In addition to Presidential Sessions and general topics, many events are scheduled including Presidential Symposiums, Educational Symposiums (with cooperation of 15 JSMO Subcommittees), Joint Symposiums with domestic and foreign academic societies, educational lectures, Meet the Experts sessions, and Patient Advocacy programs (for general public). While unfortunately all of the invited speakers from overseas are unable to come to Kyoto, their valuable presentations will be delivered online or via video conferencing. Taking into account time differences, we have set up the program with morning sessions featuring speakers from North America, Asia and Japan, and evening sessions with speakers from Europe, Asia and Japan.
Amidst the era of coexisting with the coronavirus and experiencing the "new normal" of scientific meetings, I truly look forward to meeting you all both onsite in Kyoto and virtually in February, 2022.