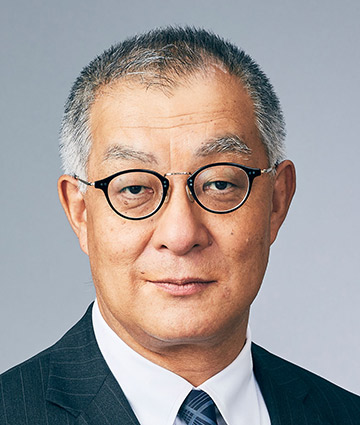 2022 the Japanese Society of Medical Oncology Annual Meeting

Congress President
Yuichiro Ohe, M.D., Ph.D.
Chief of the Department of Thoracic Oncology
Deputy Director, National Cancer Center Hospital
2022 the Japanese Society of Medical Oncology Annual Meeting (JSMO2022) will be held at the Kyoto International Conference Center and The Prince Kyoto Takaragaike over a period of three days from Thursday, February 17 to Saturday, February 19, 2022. JSMO2021 in February 2021 was completely held online due to the spread of COVID-19. Although we cannot predict how COVID-19 will shift and change in the future, we are aiming to hold JSMO2022 in a hybrid format with opportunities to participate on-site and online. We shall take every possible measure to prevent the spread of the virus.
The Japanese Society of Medical Oncology (JSMO) aims to become the core society for medical oncology in Asia on par with American Society of Clinical Oncology (ASCO) in the U.S. and European Society for Medical Oncology (ESMO) in Europe. The Annual Meeting, which had traditionally been held in July, has moved to February, starting with JSMO2021 this year. This is expected to help attract the first presentations on global clinical trials. The theme of JSMO2022 will be "Inspiring Asian Collaboration and the Next Generation in Oncology", with an emphasis on Asian collaboration and the development of young researchers with the aim of becoming a core society for medical oncology in Asia. We would like to actively promote the participation of presenters from Asian countries and young researchers and attract the submission of more abstracts from overseas by increasing travel awards.
We would also like invited speakers from overseas to come to Kyoto in person if possible. However, in the event that it is difficult to travel to Japan due to COVID-19, we would like to request that invited speakers deliver their lectures online. For this reason, we have set up the program in consideration of time differences, with morning sessions featuring speakers from North America, Asia and Japan and evening sessions with speakers from Europe, Asia and Japan. In addition to organ-specific programs, we are planning a number of cross-organ and inter-disciplinary programs at the Annual Meeting to ensure that it is one befitting JSMO. As in previous years, presentations and discussions in the main session will be conducted in English. Sessions focusing on medical staff and educational lectures will be conducted in Japanese. Simultaneous interpretation will also be available, as necessary.
I am looking forward to meeting many of you in Kyoto in February 2022 in the "new normal" of scientific meetings in the "era coexisting with the coronavirus".