Message from the Chair
Hirotaka Shibata

Chair, 95th Annual Congress of the Japan Endocrine Society
Professor, Department of Endocrinology, Metabolism, Rheumatology and Nephrology,
Faculty of Medicine, Oita University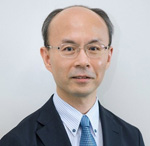 The 95th Annual Congress of the Japan Endocrine Society will be held at the Beppu International Convention Center (B-Con Plaza) over a period of three days from Thursday, June 2 to Saturday, June 4, 2022.
The Japan Endocrine Society is composed of clinicians and researchers engaged in fundamental studies in internal medicine, pediatrics, urology, obstetrics and gynecology, neurosurgery and other fields who have an interest in endocrine and metabolic disorders. Remarkable progress has been made through presentations and discussions at these annual meetings on the latest research outcomes in each field of endocrinology.
We have selected "Endocrinology in Focus" as the main theme of the 95th Annual Congress of the Japan Endocrine Society. Both the 93rd and 94th annual meetings were held completely virtually for two consecutive years due to the impacts of the COVID-19 pandemic. The 95th Annual Congress will be held in June 2022, and although there is a level of uncertainty about the format of the meeting due to the status of vaccination and other variables, at present, we are considering holding the meeting in a hybrid format both on-site and online with live feeds and distributing recordings on demand.
This will be the third time that the Annual Congress will be held online, and I am sure that you are now familiar with how to view educational lectures, classes for medical specialists and other types of gatherings online. We believe that it is easier for members to participate in educational programs when they are available online so they can view events more than once and at times that are convenient to them. At the same time, it is vital that the program include not only one-way viewing of lectures by attendees, but that the program also feature interactive Q&A sessions with speakers to provide an opportunity for greater understanding. In addition, while the traditional format of the Annual Congress, where presentations and Q&A sessions are held face-to-face, has its own advantages, at this time, we are struggling with the tough question of the extent to which we can incorporate a face-to-face program at the 95th Annual Congress. Under the competent leadership of the Program Chair, Dr. Yutaka Takahashi (Professor, Department of Diabetes and Endocrinology, Nara Medical University), we are considering a program that will be as interactive as possible even in the current COVID-19 pandemic and allow us to focus on endocrinology.
Everyone involved is working diligently, committed to making the 95th Annual Congress of the Japan Endocrine Society a meaningful and successful meeting. When the world is once again safe from the COVID-19 pandemic at the time of the 95th Annual Congress, we would like to invite you to visit and enjoy the hot springs and delicious foods that have made a name for Oita and take opportunity to tap into the font of endocrinology. We look forward to receiving your abstracts and to welcoming many of you to the 95th Annual Congress.