Greetings
The 20th Annual Meeting of the Japanese Society of Anti-Aging Medicine
Chair:

Tohru Minamino

(Professor and Chairman, Department of Cardiovascular Biology and Medicine, Juntendo University Graduate School of Medicine)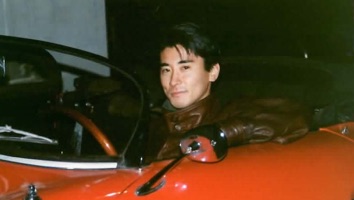 It's a great honor to be appointed Chair of the 20th Scientific Meeting of the Japanese Society of Anti-Aging Medicine.
Going into its twentieth year, this meeting is not simply a place to discuss and practice anti-aging, it is entering a new phase. As such, we would like to adopt the "Niigata Declaration" at this meeting to affirm the Japanese Society of Anti-Aging Medicine's (JAAM) aim of "Pursuing the evidence-based development of anti-aging therapy".
We are paving the way for this with the preparation of program to create a "JAAM Statement (Guidelines) for Healthy Aging" on clinical evidence related to evidence-based dietetic therapy, such as limiting calories, and scientific evidence on the effectiveness of supplements and food. We also hope that a panel discussion on a "Roadmap for the Evidence-based Development of Anti-aging Therapy" will lead to further innovations. During the meeting, we also plan to discuss the types of anti-aging treatment we can expect to be developed in the era "beyond the 100-year life".
We are planning to invite Dr. Manuel Serrano, a world-leading researcher in the field of cell aging, and Dr. Kenneth Walsh, also a world-leading researcher in the field of clonal hematopoiesis as invited speakers. Aiming to make JAAM more globally-oriented organization in the future, we are also planning to invite key members from the International Association of Gerontology and Geriatrics (IAGG).
This is a photo taken of me about 30 years ago. I am currently carrying out research on Senolysis in the hope that I can reverse the aging process and return to this younger version of myself. I am excited to share the results of my research with you at this meeting.
I look forward to welcoming you to the annual meeting!