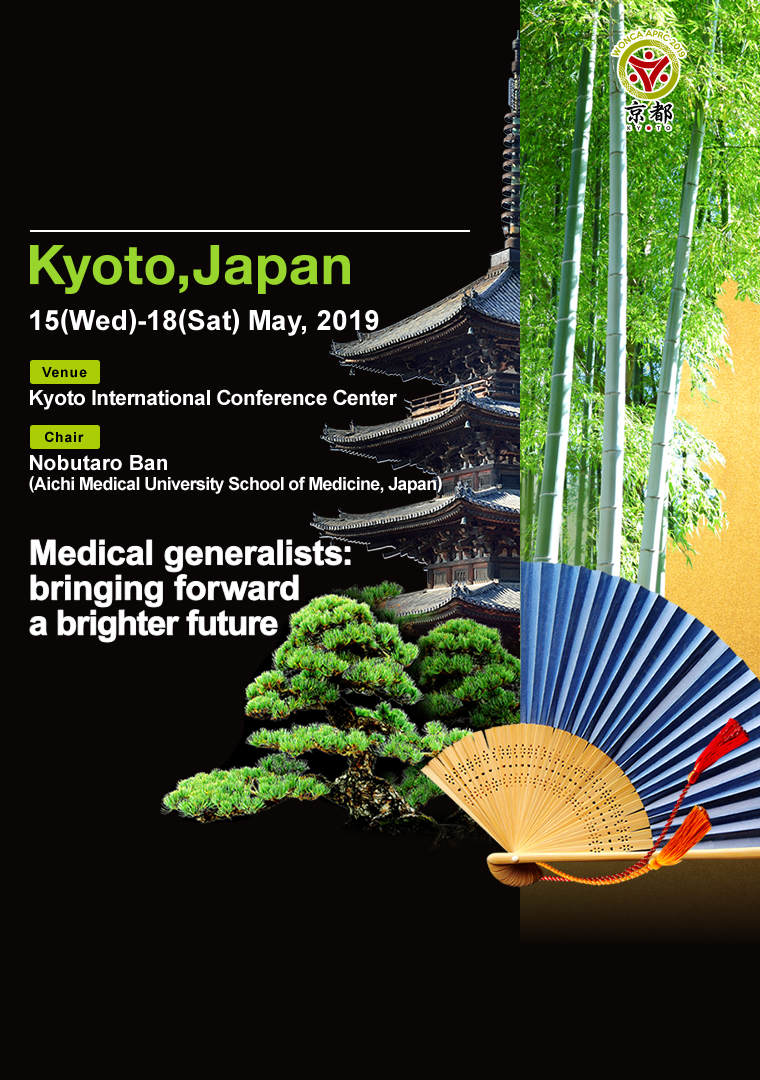 NOTICE:

Recently, academic conferences with similar names to WONCA APR Conference 2019 have been reported.
Please note that this conference is NOT affiliated with "The 8th Annual Congress and Medicare Expo on Primary Healthcare".
All speakers and presenters should please confirm that all details are correct before registering for this conference.
February 1, 2019

Call for papers: Submission deadline is now passed.

January 16, 2019

Early Bird Registration has been closed and Regular Registration is now open.

January 16, 2019

The deadline for Call for Oral & Poster has been extended to January 31, 2019.

January 10, 2019

Additional program is now available.

December 27, 2018

Results of accepted Symposia & Workshops have been updated.

December 21, 2018

Social program page is now open.

November 30, 2018

Call for Symposium / Workshop proposals has been over as scheduled. We appreciate your great interest. 
(Call for Oral & Poster presentation abstracts continues to be open until January 15, 2019.) 

October 4, 2018

Accommodation page is now open.

October 1, 2018

Registration and Abstract submission are now open.

May 1, 2018

Call for Submissions page is now open.
Please click here to submit your proposal.

February 2, 2018

Committee and Scientific program pages are now open.

June 30, 2017

Website is now open.
| | | |
| --- | --- | --- |
| ORGANIZED BY | | |